Here are some book reviews that you may enjoy. To know more about them, you can go directly to the author's website.
CLICK THE PANELS BELOW TO SEE THE REVIEWS
Once Upon A Flock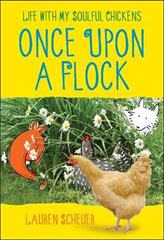 This is a cute, wonderful book. Not only its content, but also the illustrations and subject, which I love a lot. "Chickens". They are wonderful birds, and I had them as pets when I was a little girl. It's well written, and it's a good book for adults or children.
ONCE UPON A FLOCK tells the charming story of Lauren's life with her quirky flock, filled with moments of humor and heartbreak. Enthusiastically immersing herself in the flock, Lauren discovers that love, loss, passion and resilience are not only parts of the human experience, but of the chicken experience as well. Throughout it all, Lauren documents the laughter and drama of her flock's adventures with her own beautiful photos and whimsical illustrations. At once humorous, poignant, informative, and a bit off-the-wall,ONCE UPON A FLOCK is a feathered tale like no other.
If you want to know more about this book including price, please visit http://laurenscheuer.com/
Astrology For Pets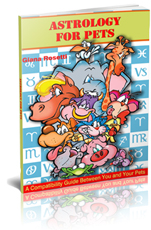 Astrology for pets is a compatibility guide between you and your pet. It's divided in two sections. The first one describes the behavior, health tendencies, and personality characteristics for each pet sign.
The second section gives you the basic compatibility analysis between you sign and your pet's sign based on emotional and energy level.
This is a good reference book to have on your shelf. It's cute, easy to understand, and it's a good book for children and adults.
For price and information, Click Here!
Numerology For Pets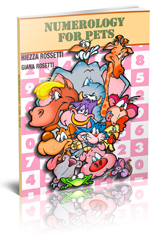 Numerology for pets will teach you how to analyze your pets' names and emphasize the good qualities in their behavior.
You will learn how to choose the right name for you pet, each number strengths, weaknesses, and health tendencies, and how the sound of a name can affect your pets personality, reactions, and behavior.
If you have a pet or intent to have one, this is a MUST have book.
For price and information, Click Here!
The Complete Guide To Chronic Kidney Disease (crf) In Dogs & Cats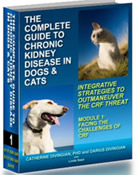 At Last! The Most Comprehensive Manual On How To Cope With And Treat Cats And Dogs With Crf Is Available. This Is The #2 Cause Of Death For Cats And Top 10 For Dogs.
I highly recomend this book!
For price and information Click Here
The Homemade Pet Spa's Essentials For The Herbal Hound By Robin Casper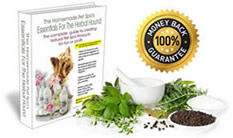 Learn the secrets to creating all-natural pet care products at home that are safer, healthier and work better than the more expensive store bought brands found on the market today!"
For price and information Click Here!
Heal Your Dog Naturally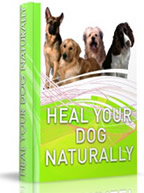 A Unique book That Provides Solutions So That You Can Heal Your Dog Rapidly & Easily & Save Money At The Same Time.
This book is full of tips to help you keep your dog healthy.
For price and information Click Here!
The Good Food Guide For Cats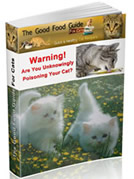 Homemade And Healthy Recipes For Your Cat, Makes For A Happier Cat.
Let's face it! Cats are different from dogs and as they get older they need natutal nutrients to keep them healthy.
For price and information Click Here!
Veterinary Secrets Revealed 2.0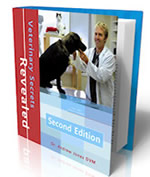 Veterinary Secrets Revealed allows dog and cat owners to care for and treat their pets on their own. It doesn't matter what category your pet's problem fall under...
Diseases and Illnesses, such as cancer, usually treated with conventional medications that make your pet feel worse rather than better.
Ailments like back spasms or arthritis that reduce your pet's ability to enjoy their favorite activities.
Behavior problems like aggression that can lead to dangerous situations in and outside your home.
Veterinary Secrets Revealed will provide all the information you need to keep your pet healthy or to improve the health of your sick pet.
For price and information Click Here!